Tennis Pool & Fitness Facilities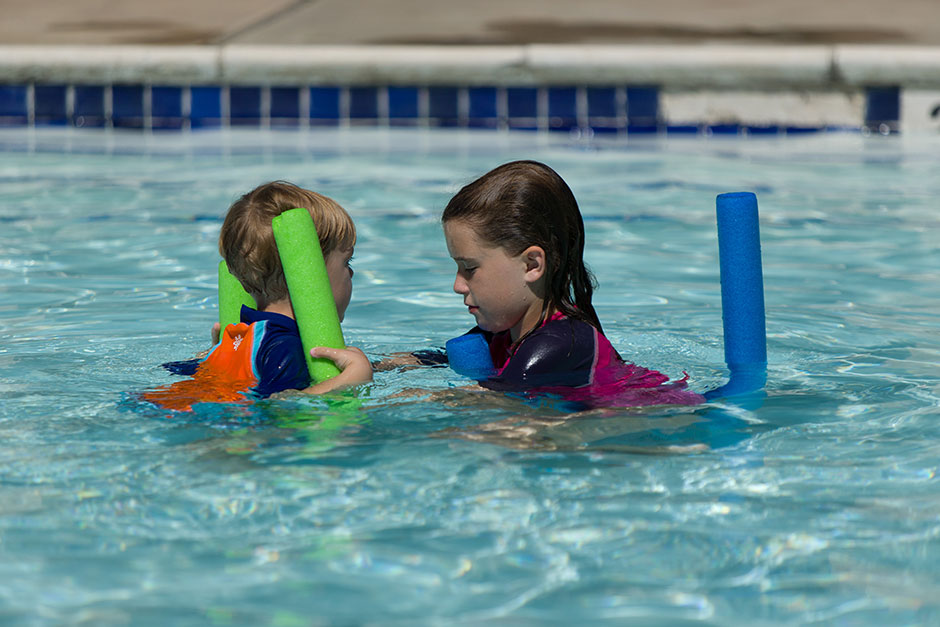 Summer time means fun and relaxation in our Junior Olympic swimming pool.
Member Tennis Courts
Since Hurricane Harvey Tennis, Swim along with Golf have suspended all dues. Until further notice RCC has institued a pay for play program for all members and guests. All members using the Tennis and Swim facilities must check into the temporary clubhouse prior to play and pay the $5 play fee for members and $10 play fee for guest. Please note that the lights are non-operational at this time and that the facilities are closed on Monday unless prior arrangements have been made.
Rockport Country Club offers its membership four state of the art lighted tennis courts and serves as host to the Annual Fred Whittle Mixed Doubles Championship. In addition to tennis, club members enjoy a junior olympic size swimming pool and fitness facilites with various instructors that aid in personal development in areas of fitness, aerobics and Yoga. These facilities offer Rockport Country Club members group and private events that include tennis tournaments and leagues, birthday parties, private parties and other various programming to fit an active lifestyle.
Jimmy Aleman has served as the Tennis Professional at Rockport Country Club for the past fifteen years. He is a USPTA Certified Elite Professional for over thirty years. During his career he has coached adults who have competed at national and international levels while his junior programs have produced several state and nationally ranked players.
For Private Lesson information contact: Jimmy Aleman, USPTA Tennis Professional directly